19 Feb

Go Design Go Interview

Posted at 22:54h

in

Press
MEET HOUSTON-BASED DESIGNER LAURIE PEARSON
Interior designer Laurie Pearson spends a lot of time at the Decorative Center Houston—shopping for clients in her favorite showrooms and loading up on inspiration for future projects. Owner of L. Pearson Design, Laurie describes her decorating style as a mix of French antiques with contemporary accents.Her experience with family homes that are liveable but beautiful have allowed her designs to be peaceful havens full of character for all of her clients. We chatted with Laurie to get to know her a little better, here's our Q&A.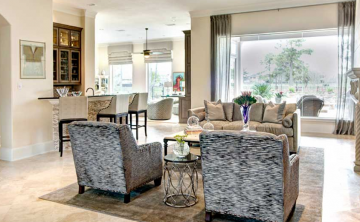 What inspires you as a designer?I love change and new trends. New challenges inspire me the most. I never want anyone to look at my work and think that it all looks alike. Marrying a clients taste with mine for an original look is what I look most forward to doing.What have you done that you're most proud of?Probably the house I am currently in the process of finishing. It is a 17,000-square-foot home with a lot of French elements. It has been challenging due to the size but also due to the layout and usage of rooms.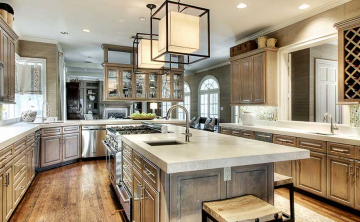 What have some of the biggest challenges in your career been?
Probably the biggest challenges are doing my own homes. As a designer, you have access to way too many selections and  you also want your own home to be over the top. My husband and I love to redo homes and so we have done quite a few over the last twenty years. I find doing my own home the most difficult. I walk into other peoples homes and immediately see what needs to be done, the colors that need to be used and the style of furniture most suited. But my own home, I lament and drive myself crazy over the smallest decisions.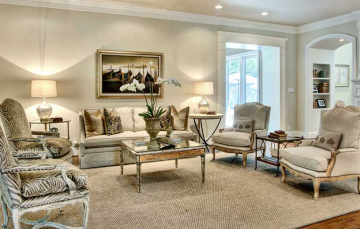 What are some of your favorite showrooms in the DCH that you source from?
I love David Sutherland, Kravet, Duralee and Culp & Associates. Those are my go to places for fabric and furnishings.
Photos courtesy of L. Pearson Design